Pupil Representatives 2020-21
Head Prefects 2020-21
- Halle & Ceirion -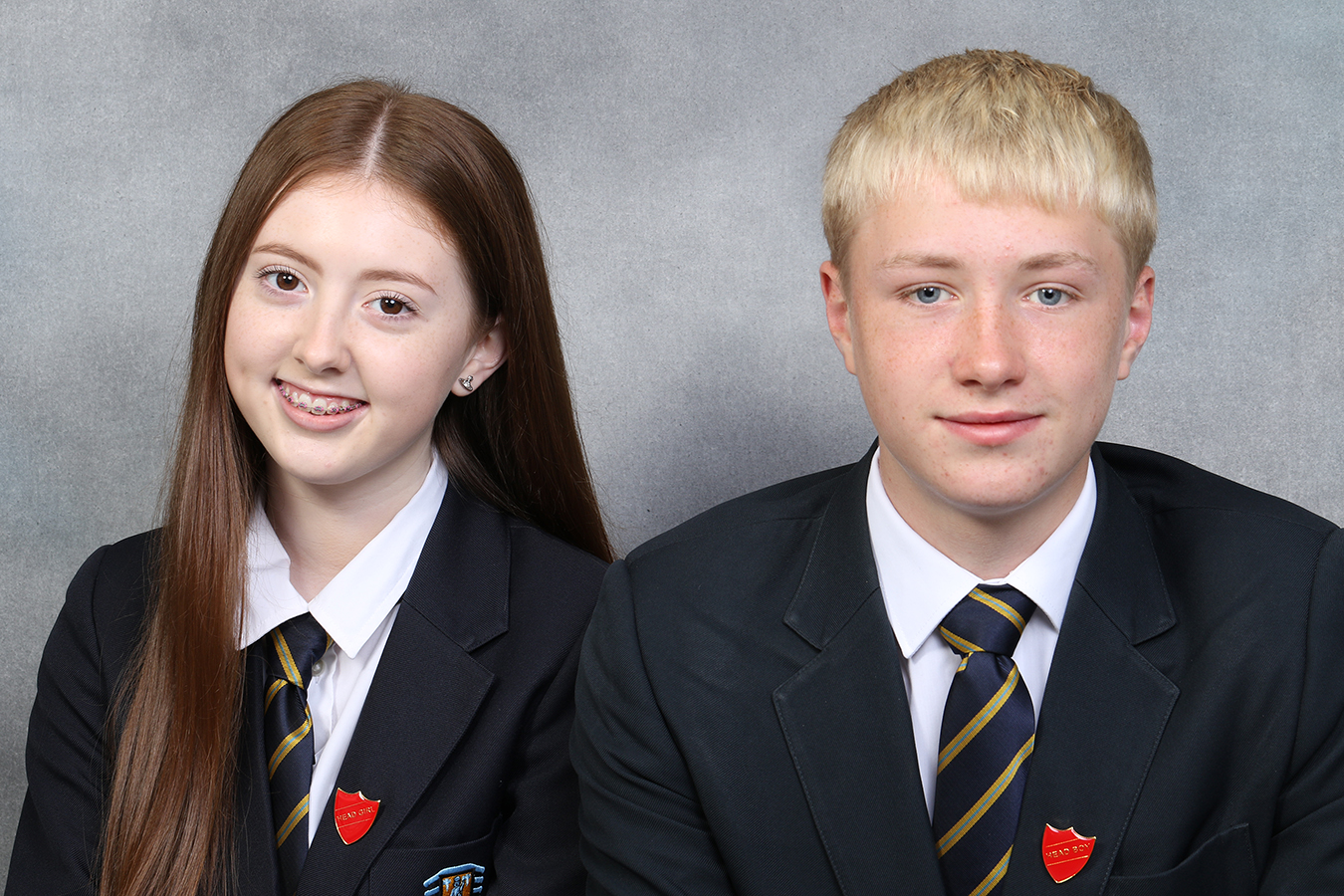 Head Prefect Halle:
Hi, I'm Halle and I'm extremely proud to be one of two 'Head' Prefects at Afon Tâf. I joined the School in 2016 after attending Troedyrhiw Primary School. I am currently studying French, History and ICT for my GCSEs. I am delighted to have the opportunity to be a role model for students across the School. I believe that Afon Tâf has helped me reach my highest potential, and I am excited to represent this amazing School.
Head Prefect Ceirion:
Hello. My name is Ceirion. I'm one of two 'Head' Prefects for the 2020-21 academic year. I joined Afon Tâf in 2016 after attending Abercanaid Community School. Currently, I'm studying History, ICT and Product Design alongside my compulsory subjects. I'm grateful for every opportunity offered to me and I'm privileged to be given the position of a 'Head' Prefect.