F P HURLEY donation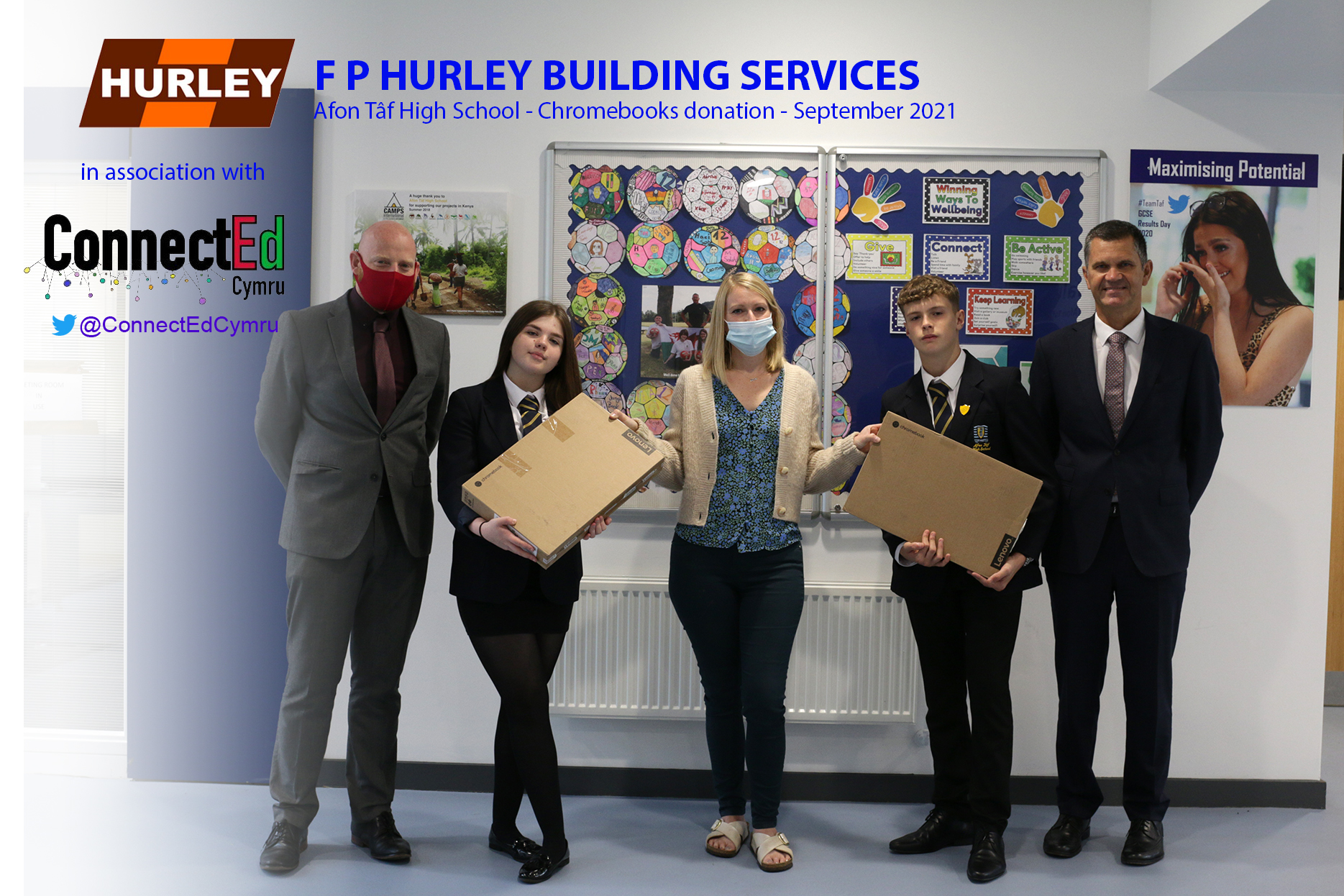 The photograph shows, from left to right:
Mr R S Thomas, Assistant Headteacher; Ffion, Head Girl;
Miss Claire Pilcher, F P Hurley representative; Taylor, Head Boy;
Mr S C James, Headteacher.
Afon Tâf was delighted to welcome Miss Claire Pilcher, representative of
Building Services Company, F P Hurley, on Tuesday, 14 September 2021. Ffion and Taylor accepted five Lenovo Chromebooks on behalf of our school, donated by
F P Hurley as part of the ConnectEd Cymru initiative.
Our sincere thanks to F P Hurley for their kind and generous donation. Our pupils look forward to putting the Chromebooks through their paces!