Dominic Gubb Memorial Cup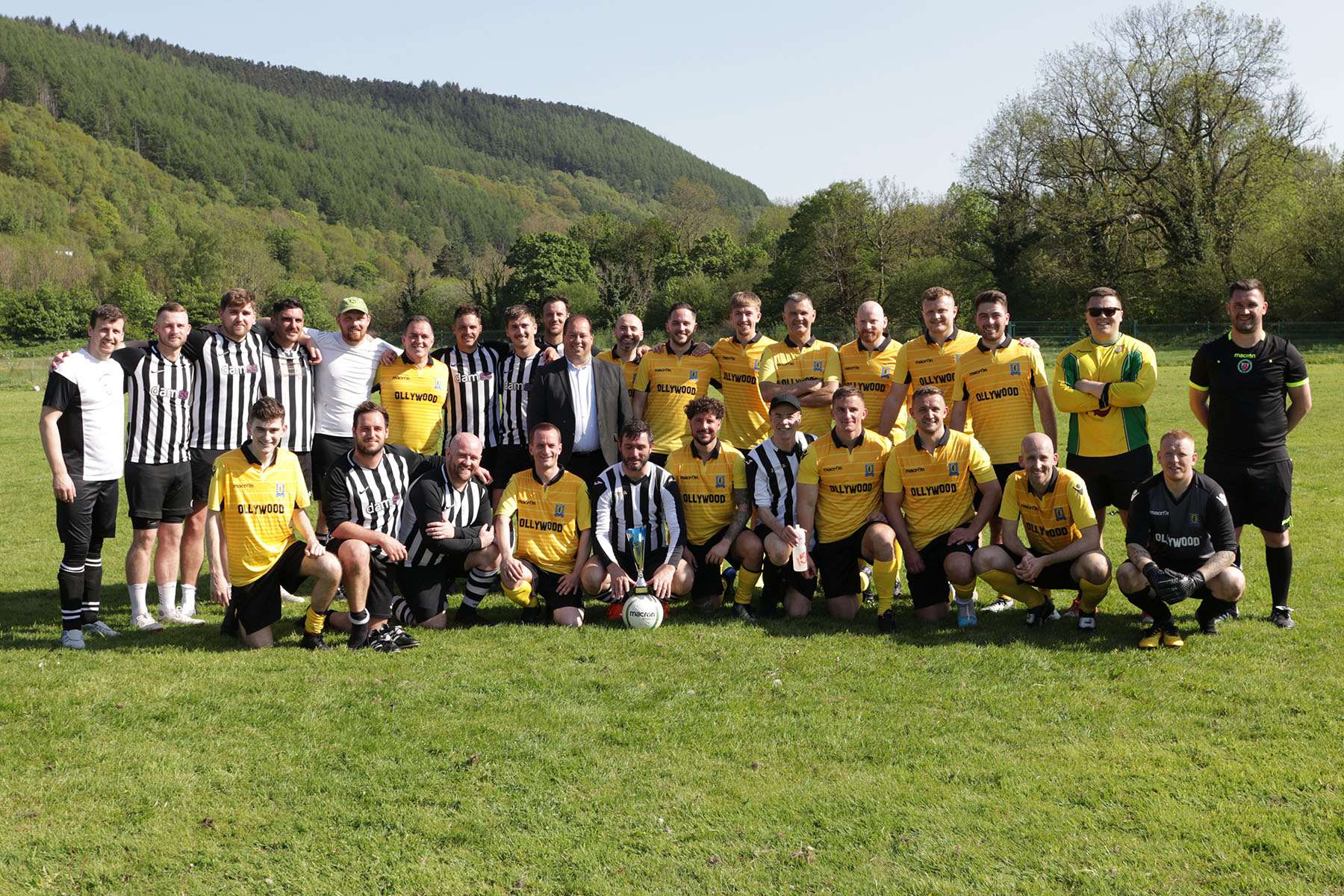 On the afternoon of Saturday 13 May 2023, staff, ex-staff, pupils, ex-pupils and friends, turned up in their droves to welcome our visitors from the Principality, 'Dom's Elite XI' to compete against TeamTâf's Staff XI for the inaugural Dominic Gubb Memorial Cup.
Afon Tâf's community considers itself incredibly lucky to have known Dominic as a teacher, colleague, mentor and, most importantly, a friend. Huge thanks to Dom's family, Helen, Noah, Barney, and Lily, for their support and enthusiasm in bringing to fruition what was a truly befitting tribute to a remarkable man.
On a gloriously sunny Saturday afternoon, the match proved to be an evenly contested tussle, the score tied at 3-3 after normal time. #TeamTâf just edged out the opposition in a nerve-jangling 'penalty shoot-out' finale. Dominic's Memorial Cup was presented to victorious #TeamTâf captain, Stephen Baber by Merthyr Tydfil & Rhymney Valley MP, Gerald Jones.
All proceeds will be going toward 'The Helping Hand of Dominic Gubb' Fund.
A massive 'thank you' to all who helped make the afternoon such a special success.
You can see some photographs from the football match here.