CHRISTMAS FAYRE 2022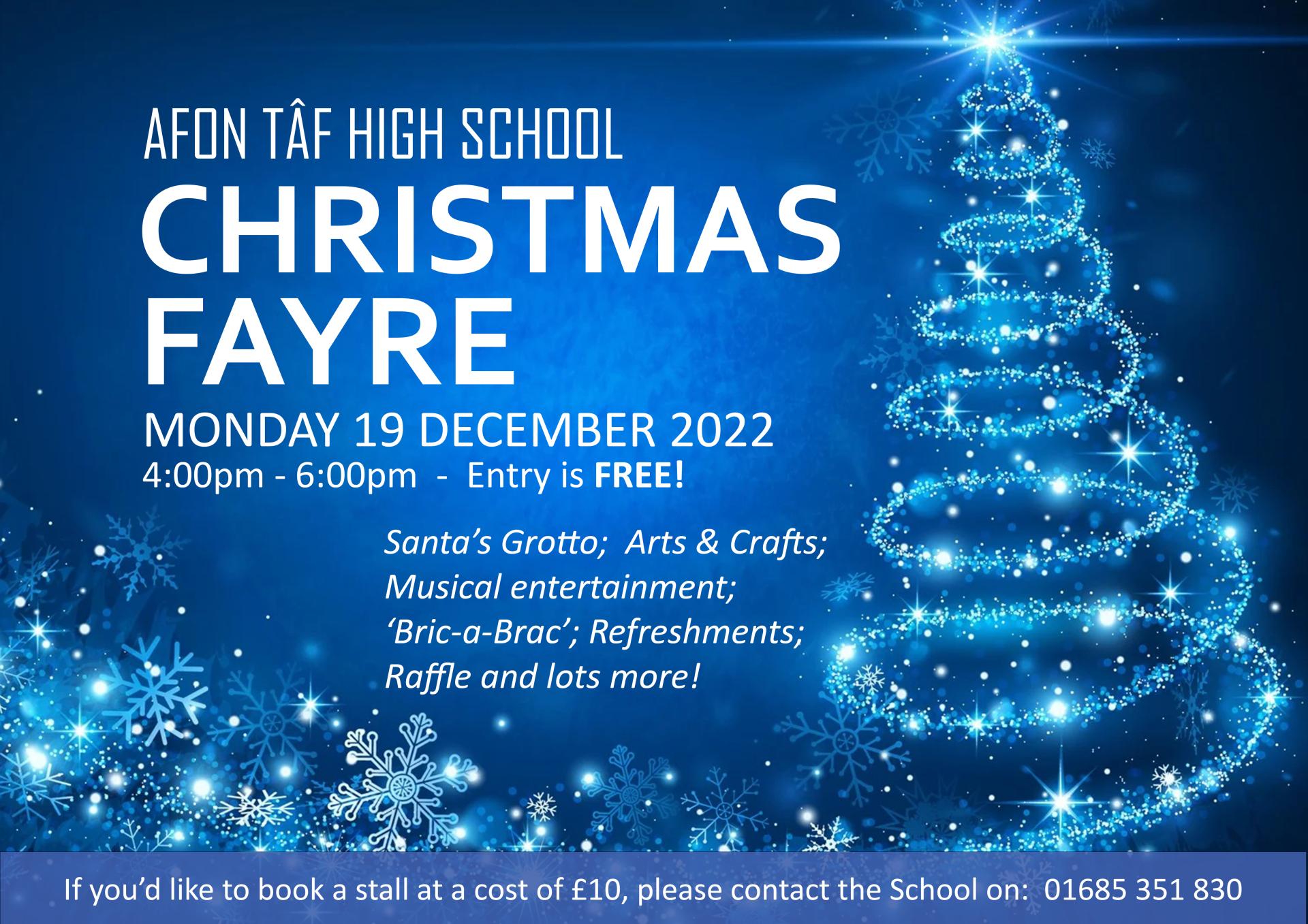 Similarly to the Christmas Concert, our Christmas Fayre was last held in December 2019. We're delighted that it's now firmly back on our 2022 Christmas calendar.
The fun starts in the main hall at 4:00pm on Monday 19 December 2022. There'll be many stalls bursting to capacity with festive treats and other goodies, giving ample opportunity to 'bag a bargain' or to 'send something to Santa' in the run-up to Christmas. Even with his hectic pre-Christmas schedule, Santa has promised us an appearance at the Fayre. Maybe he'll bring Mrs Claus too!
Along with musical entertainment and festive treats, the Christmas Fayre is a valuable addition to your Christmas 'to-do' list. We look forward to seeing you.
If you'd like to book a stall to exhibit and sell merchandise, please contact the School on
01685 351 830 as soon as possible to let us know. Each stall costs £10.00 to hire for the evening.