Aberfan EDUCATION Fund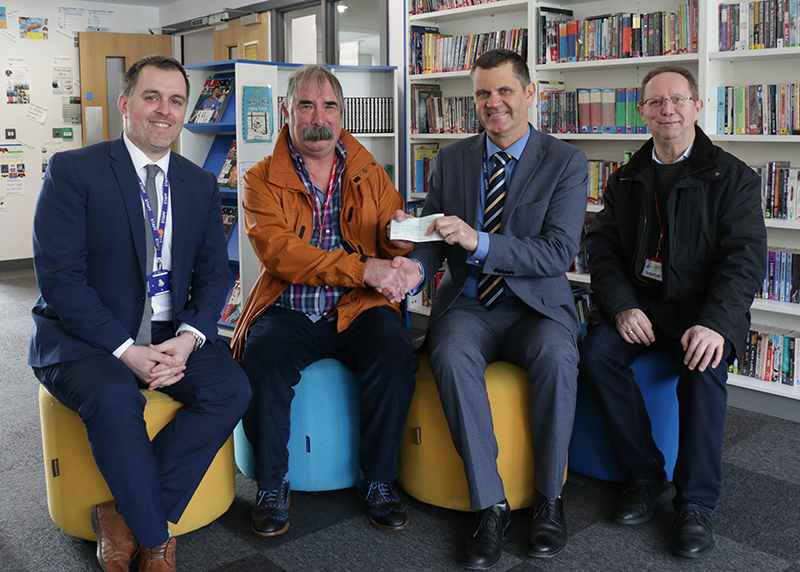 [l to r]: Mr S J Baber, Deputy Headteacher; Mr B Anderson;
Mr S C James, Headteacher & Mr David Davies.
Mr David Davies and Mr Brian Anderson, representatives of the Aberfan Education Fund visited on Wednesday 13 March 2019 to present the School with a cheque for £9000.00!
The AEF have been enthusiastic supporters of Afon Tâf for many years and we thank them for their continued thoughtfulness and generosity.